We see our goal in helping our clients realize their ambitions and increase shareholders' wealth. Our continued success is based on our dedication to our philosophy, passionate commitment and track record of delivering profitable solutions.
Our approach is primarily based on the principle of delivering a range of services to a diverse marketplace and building a history of servicing partnerships, individuals, private companies, public sector organizations and government bodies. Tailoring a service to meet businesses' individual needs and current situation is of utmost importance. Our flexibility when addressing those needs enables us to deliver a commercial and practical approach to any transaction.

Grant Thornton has a team of highly qualified business advisers with extensive experience in the local and international market.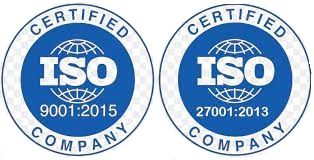 Grant Thornton has been successfully certified against ISO9001:2015 and ISO27001:2013.