Advisory services
Cyber advisory
As organisations become increasingly dependent on digital technology, the opportunities for cyber criminals continue to grow.
The explosion of data generated by digital technology, combined with a new degree of connectedness among organisations, means that there is ripe opportunity for the technologically savvy and criminally minded to take advantage.
Cyber attacks are more focused, skilful and ambitious. Geographical borders are meaningless. Regulators and stakeholders are increasing the pressure on organisations to manage these risks and cybersecurity is now a top of the boardroom agenda.
Grant Thornton will assist you with readiness in complying with the latest information security standards and with raising the level of your protection, offering a range of services in the area of cybersecurity.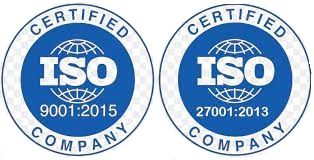 Grant Thornton has been successfully certified against ISO9001:2015 and ISO27001:2013.