Advisory partner
Operational advisory
Our approach is primarily based on the principle of delivering a range of services to a diverse marketplace and building a history of servicing partnerships, individuals, private companies, public sector organizations and government bodies. Tailoring a service to meet businesses' individual needs and current situation is of utmost importance. Our flexibility when addressing those needs enables us to deliver a commercial and practical approach to any transaction.

Through our business risk and business consulting services, we help dynamic organizations manage the operational challenges, risks and opportunities of a rapidly evolving competitive landscape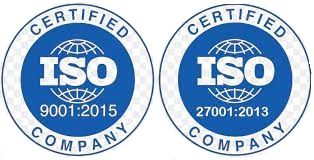 Grant Thornton has been successfully certified against ISO9001:2015 and ISO27001:2013.